Iris Hotel

is situated in the heart of the historical centre of Perugia, Italy, at only two minutes walk from the most important monuments and museums of the city: Paolina fortress,Etruscan Arch, Maggiore foutain, Roman mosaic and Umbrian gallery.

An ideal choice if you wish to spend a romantic holiday in Italy and enjoy the historical and cultural atmosphere of Perugia. From the Hotel our guests can admire the wonderful view of the old city and the surroundig hills of Perugia. Hikers and ramblers can stroll around our marvellous paths and hiking trails.

The Hotel is a seventeenth century building whose room ceilings are beautifully decoreted with frescoes. The rooms are tastefully furnished and spacious with shower, colour television and all the principal services. Other Hotel facilities include Breakfast,Bar service and a Private Car Parking. A wide panoramic terrace that surrounds the Hotel is perfect for your relax in the nice season.





Reach Us
HOTEL IRIS has a strategic position since is connnected to the most important stations. It is two minutes walk from the terminal Bus Station of Piazza Partigiani, an important square from which daily buses depart to all the most important umbrian cities: Assisi, Todi, Orvieto,Gubbio. It takes less than ten minutes to get to the main railway station.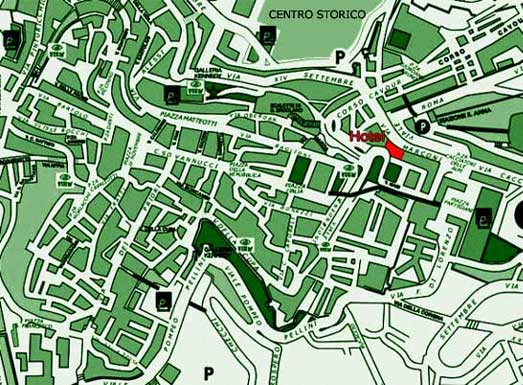 Rates Hotel (FOR ROOM )

Tipes

Single + bathroom
min - max

Double + bathroom
min - max

Triple + bathroom
min - max

Overnight stay
€ 30,00 - 50,00
€ 40,00 - 80,00
€ 60,00 - 102,00
Breakfast
€ 6,00 per person

Special Offers (from 05 february 2010)

Tipes

3 nights

Single
€ 90,00
Double
€ 120,00
Triple
€ 180,00
Quadruple
€ 240,00
Prices without breakfast. Rooms with bathroom, TV, INternet free, Telephone, available Parking!

HOTEL SERVICES

Direct Telephone
TvColor
Room with bath
Bar Service
Parking
Panoramic Terrace